Bathroom Remodeling Concord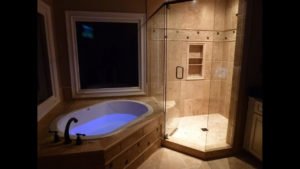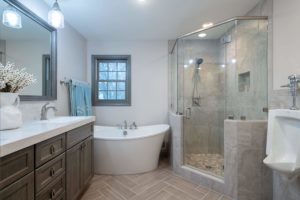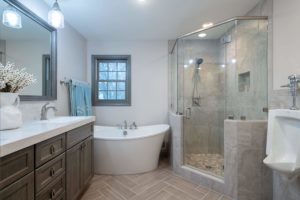 There are many reasons to consider a bathroom remodeling Concord project. For each homeowner the reasons may vary. The homeowner of today wants more from a bathroom. In addition to just being functional, homeowners are looking to make their bathroom a soothing environment where they can relax after the business of the day. More amenities are being added to the bathrooms of today, and a bathroom remodeling Concord project may include the addition of a large deep soaking tub, a whirlpool bath or a steam shower. At Green Group Remodeling we not only feature fixtures, materials, and accessories to aid in completing a successful bath remodel, but we offer a wealth of expert information and helpful tips developed through years of bathroom remodeling Concord.
We have information on, bathroom remodeling Concord lighting, bathtubs and showers, faucets and sinks, bathroom vanities, bathroom flooring and much more to help you get all the bathroom remodeling ideas you are looking for. Contacting a bathroom remodeling Concord expert like Green Group Remodeling who can assist you with your bathroom remodeling Concord project is a smart investment decision. We try to work within the average bathroom remodeling Concord cost of your budget to make your dreams turn into reality. We love servicing our community by making happy customer's one client at a time.
Your bathroom is a precious space in your home. In addition to just being functional, homeowners are looking to make their bathroom a soothing environment where they can relax after the business of the day. For it to be truly relaxing you deserve your dream bathroom! Green Group bathroom remodeling Concord  with help you create your perfect spa-like sanctuary. Upgrading your bathroom not only adds value to your home but increases energy and water efficiency. Green Group bathroom remodeling Concord provides a free consultation and estimate for your bathroom remodeling Concord project. Our team offers a wealth of expert information and helpful tips that have been developed through years of experieans. We will ensure the space is maximized and you will enjoy your bathroom for years to come. We love servicing our community by making happy customer's one client at a time.Call us today to get started on the bathroom of your dreams! Or go to our website bathroom remodeling Concord
Kitchen remodeling Concord , Bathroom remodeling Concord , Room addition concord Walnut Creek Complete remodeling Walnut Creek, Landscape concord Walnut Creek , Landscape concord Walnut Creek , Bathroom remodeling Marin County , Kitchen remodeling Walnut Creek, Deck remodeling Oakland , Bathroom remodeling Oakland , Exterior interior paint Concord, Flooring Installation Concord, Roof installation Concord , Electrical work Concord , Room addition Oakland, , Kitchen remodeling Danville  , Bathroom remodeling Danville , Complete remodeling Marin County, , Kitchen remodeling San Ramon,  Decks Remodels Concord, Kitchen remodeling Concord, Remodeling services Concord, Kitchen Remodels Concord, Patio Covers Concord, Bathroom remodeling Concord